Good girls do get ass-fucked by two guys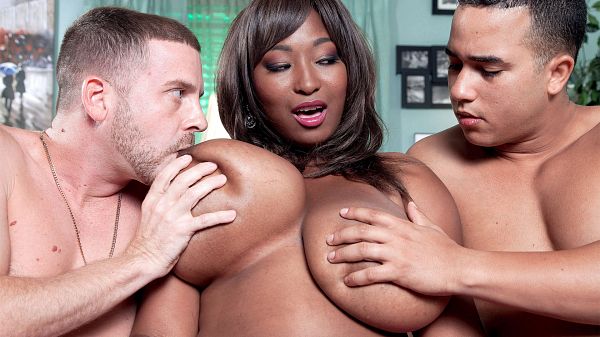 The fact that Marie Leone is only 20 years old in this video is really mindboggling. First, it's amazing that a girl this young can have such big, fat, natural tits. Second, it's amazing that a girl this young can give as good as she gets from two hung porn studs.

Marie is so softspoken in real life, you'd never think she fucks on-camera. She has a very girly voice and she definitely doesn't think she's all that. She comes across as so sweet, so innocent. She is sweet and innocent. It's just that she likes to fuck for all the world to see. Nothing wrong with that. In fact, everything about it is right.

And I haven't even mentioned that Rocky and Tony take turns on her tight, young ass and shoot their loads all over her face. Near the end of this video, there's a giant load of splooge on Marie's forehead. She rubs it in because cum is good for a young girl's skin. Or so they say.

"I enjoy anal sex once in a while and I enjoyed it with Rocky and Tony," Marie said. "I enjoy butt-play...and the same goes for anal sex."

Marie is truly spectacular. There aren't many girls like here. To think that some lucky guys got to go to school with her back home in California and watch her breast development first-hand. Maybe some of them got to cop a feel, or more, at weekend parties or behind the pool shed.

"My boobs began to develop when I turned 14, but before then, I was extremely flat-chested and skinny," Marie said. By the time she was in eighth grade, she had bigger tits than her teachers.

So here's Marie, getting ass-fucked by two guys for all the world to see. She's proof that good girls do.