Natasha Dulce takes on the Champ of big cocks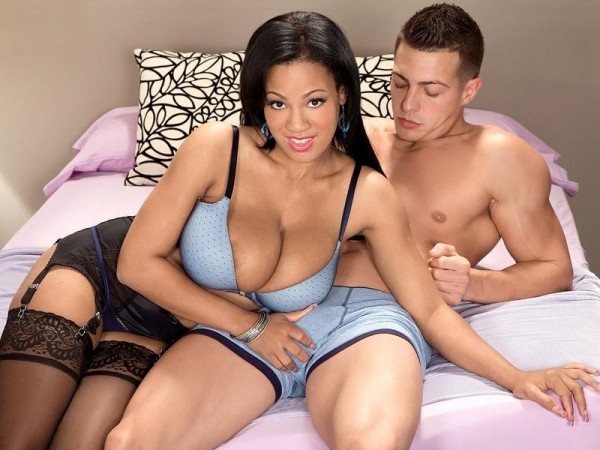 First, Natasha Dulce was fired from her job at McDonald's for not wearing a hat. Then she became a dancer at one of Tampa, Florida's notorious lap dance joints. The kind of place where some guys stick on a condom before they get a lap dance. Not because they're expecting sex. Because they're expecting to cum.

Elliot James once collected his favorite Natasha quotes. They are as follows:

"People think I'm a sweet girl. They say, 'Oh, you look so innocent.'"

Natasha sounds sweet, too.

"Some of my friends might have more sex than me, and I have a lot of sex."

I need to meet those friends.

"I dance at a lot of places and I have run into a lot of people I know. You can't forget my tits. Nobody forgets about me."

Natasha is memorable. So are her tits.

"I would feel weird whenever the teachers would stare at my boobs. I'd cross my arms across my chest or zip my jacket up. You really don't want your teacher looking at your boobs in high school. Maybe in college, but in high school, it was creepy."

I don't really see the difference. High school teachers, college teachers...they're still the same boob-loving perverts who want a little relief from the drudgery of teaching people who aren't listening to them.

Natasha grew up near Tampa. I think I read once that 90% of all pretty girls with big tits born in Tampa go on to become lap dancers. But I could be mistaken.

Natasha came to SCORE at the sweet young age of 22. In this scene, she sucks and fucks massive-dicked Johnny Champ. It wasn't her first on-camera fuck scene but this was, by far, the biggest cock Natasha had enjoyed on-camera.