Veronika and her son's best friend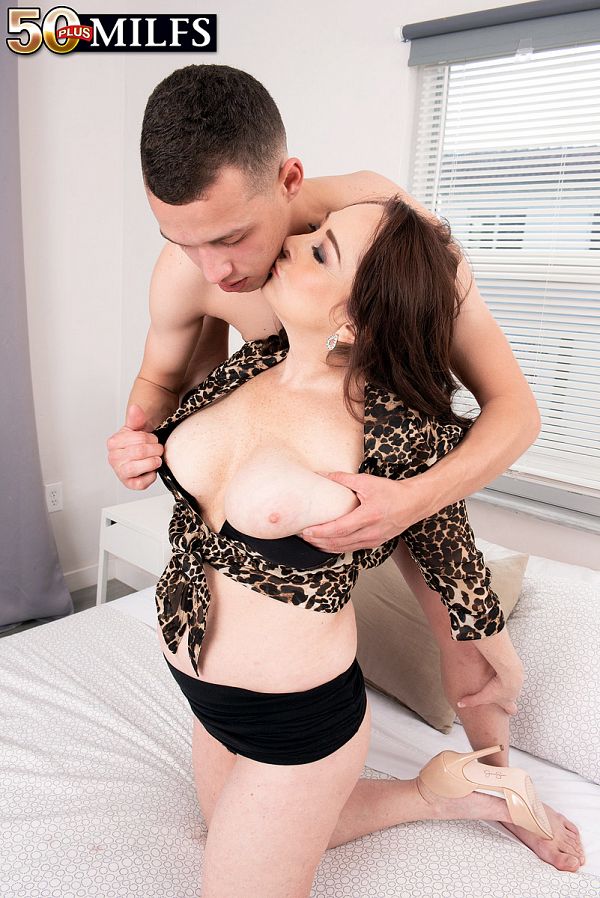 Today, Veronika Vixon is going to suck and fuck her son's best friend.

She's going to walk into her son's room and see his best buddy fast asleep, his cock tenting the blanket. She's going to get very intrigued. Very curious. She can't believe his cock can be so big. How has little Johnny grown up to be such a big man? And how could she not have noticed how much he has grown?

So Veronika lifts the blanket, but she doesn't just want to see what's going on under there. She wants to taste it. To suck it. So she does, and when Johnny, who's only 22 years old, wakes up, his cock is in Mrs. Vixon's mouth.

At this point, he doesn't know what to do, so Veronika tells him: Just lie back and enjoy. Which is very good advice because Veronika is a very sexy lady and, besides, how often do you get a blow job from your best friend's hot mom?

Oh, right...she's going to give him her pussy, too. And then she's going to let him glaze her face. Because, hey, they've known each other for a long time but never like this.

Veronika is 55 years old. She was born in Santa Monica, California and lives in St. George, Utah. Yeah, the people in St. George--Mormon country--would probably be shocked by what she's doing here. But they're not going to find out, are they?